This user has not added any information to their profile yet.
Opportunities are at the heart of a career with PwC. Our purpose is to build trust in society and solve important problems for our clients, helping them tackle business challenges and improving how they work. We have school leaver, graduate and undergraduate opportunities across a wide range of Technology teams, from Cyber Security and Forensic Technology, to Technology Risk and HR Technology.
Our aim is to be 'the leading professional services firm' and to achieve this we must be innovative, responsible and attract outstanding people. With almost 18,000 employees at offices UK-wide, attracting the right talent continues to be paramount and, as a progressive employer, we continue to develop a diverse and agile workforce who feel empowered to be the best they can be.  This includes supporting different ways of working, with 'Everyday Flexibility' allowing our people to better balance work and life, and 'dress for your day', where employees decide what's appropriate given their daily responsibilities.
At PwC, our trainees can expect to be part of a stimulating environment working on challenging projects where you'll have access to a world of opportunity and experiences, in a culture that embraces difference. No matter what your degree or background, PwC have a range of roles to suit everyone. Here at PwC, we look for talented people eager to learn, with business awareness, intellectual and cultural curiosity, and the ability to build strong relationships. Trainees can develop and grow within a supportive and nurturing learning environment - in some business areas, this could mean working towards a professional qualification.
Whatever the route, we are focused on our people achieving their full potential, where hard work and accomplishments are recognised and rewarded with a competitive salary and a tailored, flexible benefits scheme.
Apply Now. Take the opportunity of a lifetime.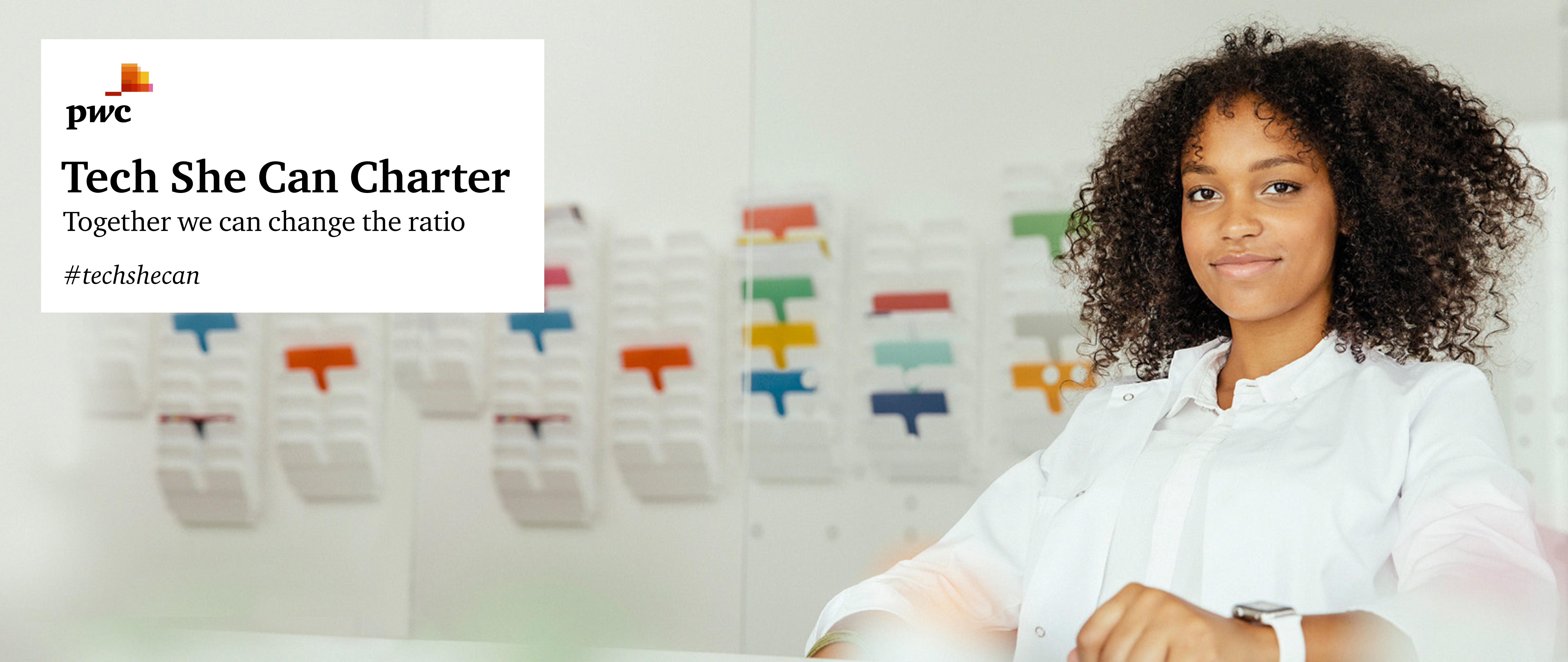 Technology at PwC - See beyond the obvious
We have to reimagine the possible to stay ahead, but to survive and thrive in the digital revolution, we must balance business understanding with technology innovation and human insight.
Whoever you are, whatever your business, it's time to see beyond the obvious. To imagine your tomorrow and make it happen. By solving problems, meeting human needs and making a difference to society.
We won't do that through technology alone. We can do it through Intelligent Digital.  Be part of our exciting transformation making real differences to our clients - join us as a school-leaver, undergraduate or graduate:
Graduate
Your career is just that; yours. You choose it. You live it. You make it happen. To get the best from it, you need the best opportunities. That's why opportunities are at the heart of a career with us.
Opportunities to grow as an individual, to build lasting relationships and make an impact in a place where people, quality and value mean everything. Our purpose is to build trust in society and solve important problems. We do this for our clients by helping them tackle complex business challenges, improve how they work and create the value they need.  Find out for yourself why students have voted us the number one Graduate Employer in The Times Top 100 Graduate Employers survey for the last fifteen years. 
Find out more about our Graduate opportunities in our Technology Careers leaflet.
Undergraduate 
We've got lots of different work experience programmes for every year of study, so you can learn more about our business and boost your employability. Our programmes can help you to develop your confidence and resilience, understand your skills and values, and help you make an informed decision about which of our career opportunities is best for you. Best of all, you could even find yourself fast-tracked to a graduate role.
Apply to one of our Graduate or Undergraduate Technology programmes by clicking
here.
Whether you're ready for a career right now, or in a few years, we've got real opportunities for those who want to learn, adapt, be challenged and grow. 
Find out more and apply to one of our School Leaver technology programmes by clicking here.