This user has not added any information to their profile yet.
Specsavers began life on a table tennis table in a spare room of Doug and Mary Perkins' house in the 1980s. Since then it has become a global household name. The company now has over 31,000 employees in 10 countries worldwide, and is one of the largest optical retailers in the world, providing glasses, contact lenses and hearing products.
The company's vision is to passionately provide the best value eye care and hearing care to everyone.
Mary Perkins (pictured below) is an influential figure for women in business, and, in addition, plays an active role on a number of national and local charities. She was made a Dame Commander of the Order of the British Empire in 2007. 
Be part of a winning team
We think Specsavers is a great place to work, learn and develop, and we really have something for everyone when it comes to jobs and experiences. 
In our busy stores across the UK and ROI we have a number of roles requiring these skills. We have fantastic teams of people working together to make sure every customer in need of an eye or hearing test, and glasses, contact lenses or hearing aids has a great experience with us. These teams include opticians who test people's eyes, dispensers who help people choose glasses that best suit their needs, audiologists who test people's hearing and merchandisers with a good eye for displaying the products instore. Or you can be part of the Retail team instore, providing great customer service, frame fitting and style advice.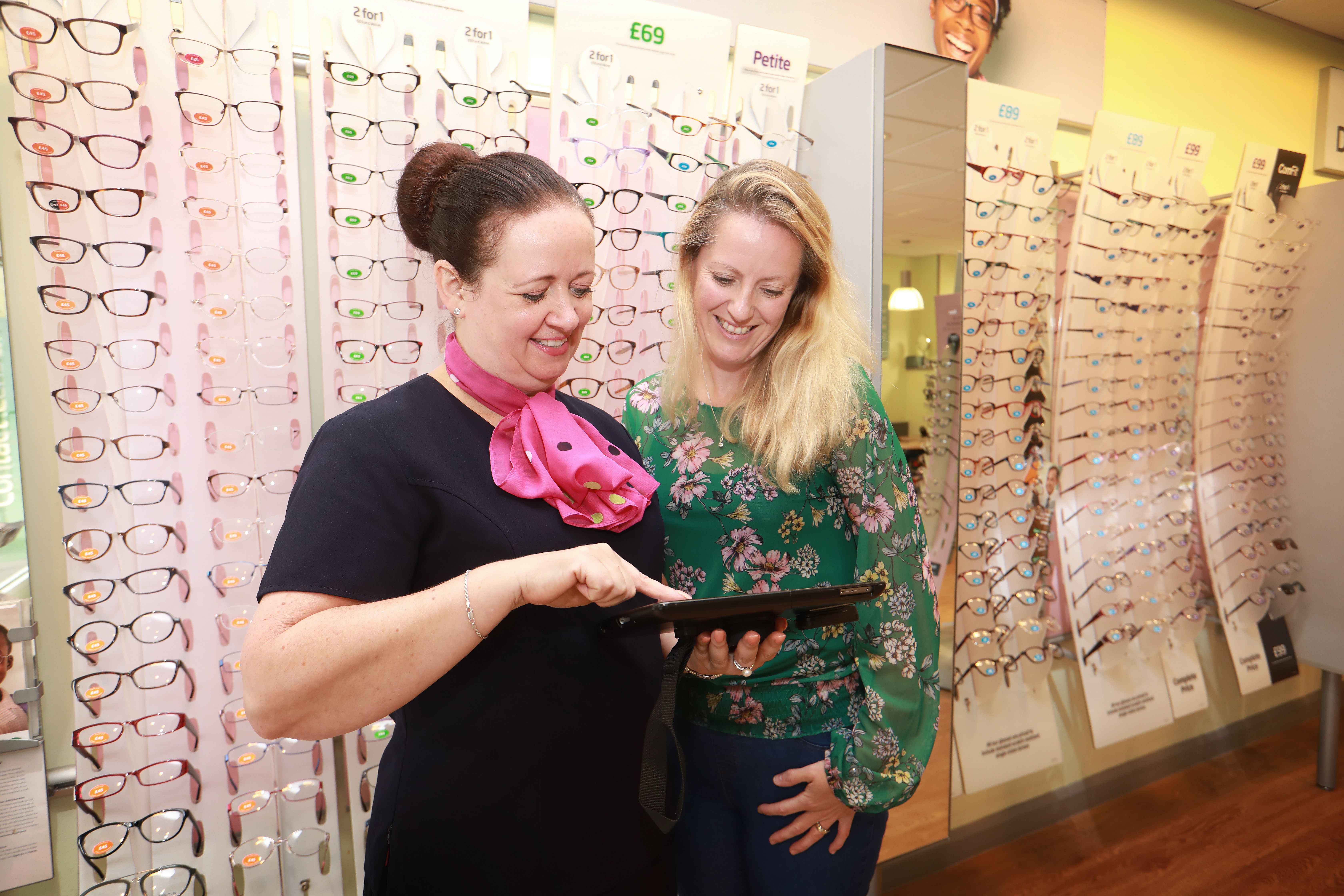 To help our store teams to focus on helping customers, we also have a number of offices in different locations with teams that provide support services in the areas of HR, Finance, Legal, IT, Retail and Marketing. So, for example, if you are good with numbers, you could work in our Finance team and train to become an accountant, if you have a good head for all things technical then our IT department could be the place for you, or if you are quite creative, you might be just the person we need to help come up with our next TV ad or Facebook campaign. There is always plenty going on here!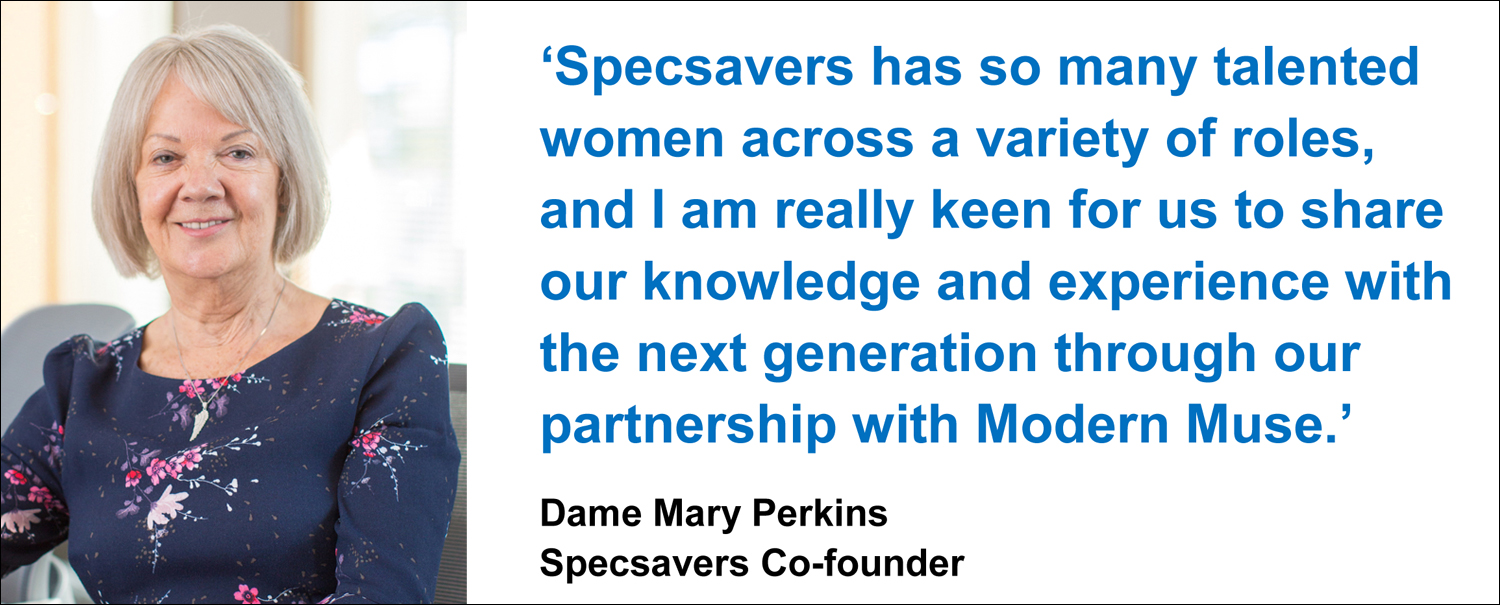 When it comes to thinking about careers, we believe the possibilities for young women are endless! Modern Muse feels the same way, so we are proud to support them.
Want to know more about life at Specsavers? Click on the links below for more details:
Work hard...
At Specsavers, many roles require a good knowledge of Sciences, Technology or Maths (known as STEM skills) and often a combination of these to enable us to do what we do best. If you choose to go to university, once you graduate, you could join us as one of the 400 graduate pre-reg optometrists (opticians) we hire each year. You will learn all about working in a busy Specsavers store, which will be valuable practical experience once you qualify. It's challenging work, but enjoyable, and rewarding too, as you'll be helping many people to get the help they need with their eyesight or hearing.

We also hire 260 apprentices on our apprenticeship scheme every year. Watch the video below to see how we support our optical apprentices as they work towards a nationally-recognised qualification and a bright future.
And play hard...
In addition to all the hard work, there are always opportunities for people to unwind and socialise with their teams, whether with a meal, teambuilding activity, Christmas party or dressing up day - we love fancy dress at Specsavers! Our staff are also encouraged to get involved with community causes, whether by organising a cake sale, getting hands dirty on an outdoor community project, running a raffle or quiz or supporting national charity campaigns like Guide Dogs, Pink October and Movember. Each office and store coordinates their own social events and team activities to allow people to get together and have fun to unwind from the working day, so there is never a dull moment at Specsavers.